The Asian Academy of Management Journal (AAMJ) is a refereed journal that is jointly published by the Asian Academy of Management (AAM) and Penerbit Universiti Sains Malaysia (http://www.penerbit.usm.my). The journal endeavors to provide forums for academicians and practitioners who are interested in the discussion of current and future issues and challenges impacting the Asian Management as well as promoting and disseminating relevant, high quality research in the field of management. The journal has an established and long history of publishing quality research findings from researchers not only in the Asian region but also globally. It is a journal published by an APEX university and currently available in EBSCO and Scopus databases.
AAMJ is listed in ERA Ranked Journal List.

USM has extended content delivery format for its journals' publication in print and PDF to include ePub, to address the growing need for more mobile accessibility.

We welcome papers from both academicians and practitioners on theories, business models, conceptual paradigms, academic research, consultancy projects, as well as organizational practices. In particular, papers which consider the following general topics are invited.
Human Resource
Leadership and Work Values
Marketing
Internationalisation
Corporate Governance
Technology Management
SME and Entrepreneurship
Banking
Economics
and Other Areas Related to Management
IMPORTANT ANNOUNCEMENT
Asian Academy of Management Journal (AAMJ) is pleased to announce that commencing 1 May 2017 we will use ScholarOne Manuscripts™, a web-based system for submission and peer review tool used by many leading publishers. This is an author friendly system which will also handle all major steps involved in scientific article publishing including submission, selection of reviewers, reviewing processes, feedback to authors, tracking etc.
Researchers interested in submitting their papers must first register at the website at http://mc.manuscriptcentral.com/aamj. Please take note that from 1 May 2017 onwards, we only accept manuscripts via the online submission system.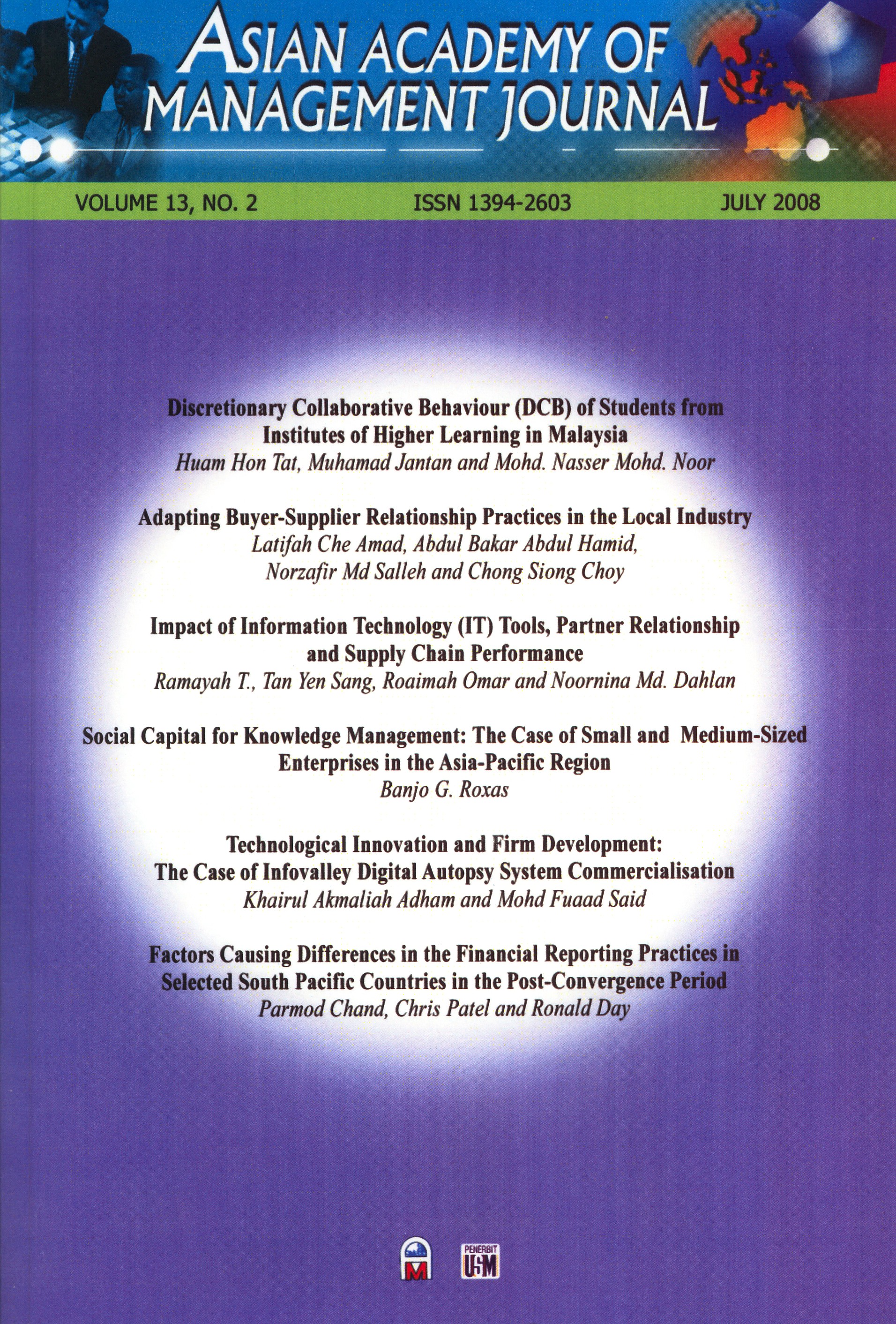 Print ISSN: 1394-2603

Online ISSN: 2180-4184